U. S. Senate

Susan Collins
U. S. Congress
Governor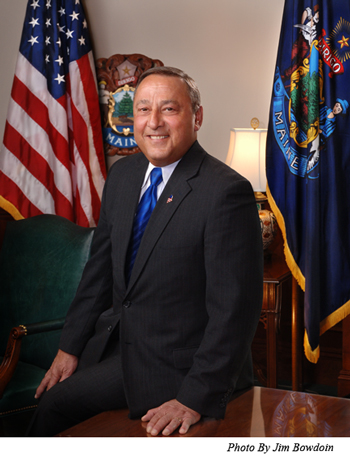 Paul LePage
---
House of Representatives
District 118
Representative Larry C. Dunphy
District 119
District 120
Representative Norman E. Higgins
---
Senate
---
County Officials
Commissioners
District 1
James L. White — Term expires December 31, 2017
District 1 includes the towns of Abbot, Beaver Cove, Greenville, Guilford, Kingsbury Plantation, Monson, Parkman, Shirley, and Wellington. The district also includes the Unorganized Territories of Blanchard, part of Elliotsville, and Northwestern Piscataquis County.
District 2
James D. Annis — Term expires December 31, 2016
District 2 includes the towns of Dover-Foxcroft, Sangerville, Willimantic, Bowerbank, and part of Elliotsville.
District 3
Frederick Y. Trask, Chairman of the County Commissioners. Term expires December 31, 2016.
District 3 includes the towns of Atkinson, Brownville, Lake View Plantation, Medford, Milo, and Sebec. It also includes Northeastern Piscataquis Unorganized Territory of Orneville.
County Sheriff – John Goggin
Registry of Deeds – Linda Marie Smith
Registry of Probate – Donna Peterson
County Treasurer – Johanna Greenfield